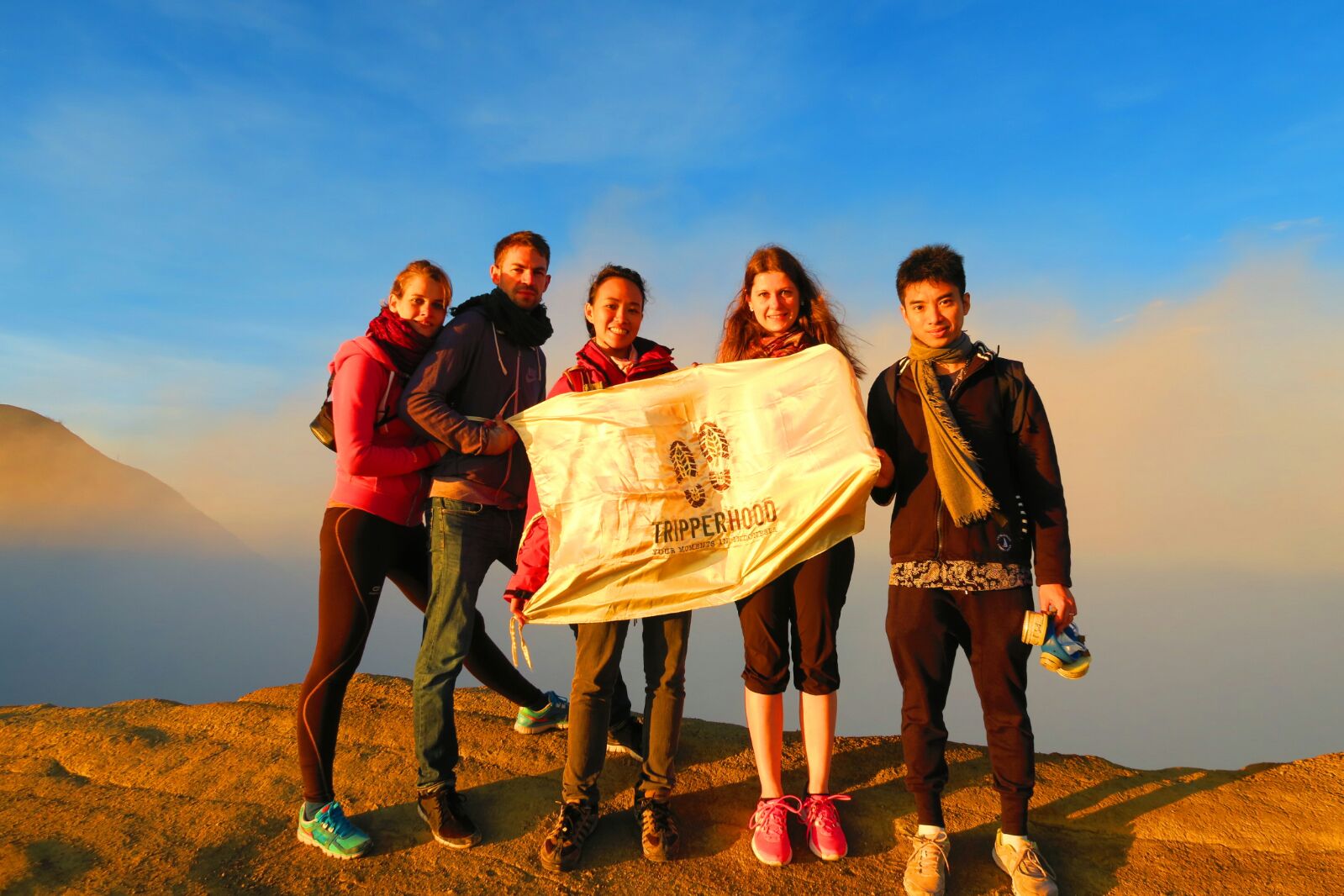 Welcome to East Java Trippers! One of the best destinations in East Java is Ijen Crater. Many people around the world are very excited to visit Ijen Crater. (psst, this is also in our package tour guys!) But somehow there are things that you have to know when you visit this place. These are do and don't when you visit Ijen Crater.
DO :
If you depart from Surabaya go through Bondowoso city, beside its closer to Ijen Crater you'll get bonus with damn beautiful scenery along the way to Ijen Crater. And from Bondowoso, you can stop by at Blawan Waterfall and hotspring (uuuu who can ignore hotspring right?) and Wurung Crater.
We suggest all of you Trippers to depart early about at 00.00 especially on weekend. Why? You know, now Ijen Crater become one of the best destination in East Java, which mean there will lot of people, so if you wanna get the best photo on blue fire, please just wake up early and start hiking.
As always if we are going to travelling, please watch your condition. Yeah we know, it just 2443 meter and we just hiking 1,5km on the beginning and the res 1,5km with easy walk. But don't judge a book by its cover, many people get tired just on the first kilometer and then don't want to continue the track.
Around Ijen crater, there are only 2 hotels and 1 cottage nearby, which are Catimor, Arabica and …. They are all old colonial building. All new hotels are in Banyuwangi and Bondowoso cities. Thus because around Ijen are owned by PTPN, a state company, so no privately owned hotel can build any new hotels around. If you are interested with history and local life, these hotels are a good option to stay. If you prefer a modern one, you can stay in Banyuwangi or Bondowoso, but the distance will be further.
After Ijen sunrise, if you have plenty of time, take a look at the nearby Blawan waterfall, Kalipait waterfall, and Wurung crater
There are not much food options in Ijen, so bring some breads, snacks and water on your hike.
You will meet a lot of sulfur miners on your way, always give way to the them when they are behind you.
Take an early rest on the night before as you will start at midnight
Complete gears can help you a lot. Bring warm jacket, headlamp with spare battery and hiking shoes. A shawl can also be helpful as sometime the sulfur smoke can be very thick.
DON'T :
This is for you foreigner, don't instantly say yes when offered a guiding service. Its better to ask to the official officer first. Sometimes, the local people in Ijen Crater who also work as a local tour guide do not do their job professionally. Some of them are great & excellent guide, but some are not. Those who are not, will offer to accompany you from hiking to the top of crater, blue fire, sunrise view, and back to Paltuding. But sometimes, they didn't fulfill their promises and just left you. And they'll ask you for the payment after you're arrived at Paltuding. So, pick your guide carefully, or just ask us 😉
For local tourist especially woman, looking stylish all the time is a good thing, but you need to choose the right gears for hiking to Ijen. Even though its a common tourism object, Ijen hike can be quite tough. So please, don't use flat shoes, ballet shoes or slippers. Nowadays there are lot of stylish hiking shoes and non slipper sandal (mountain slippers) that you can use. So you can enjoy your holiday and still look stylish Trippers!
If you are only going for sunrise or the lake view, without going to bluefire, a local guide is not very necessary. The track is very clear and there's only one way up and down. But when you are going to the bluefire, a guide can be very handy.
And this is for all of tourist, please please please do not litter. Always remember this quote Trippers! Please respect our nature by taking nothing but pictures, leave nothing but memories.
0