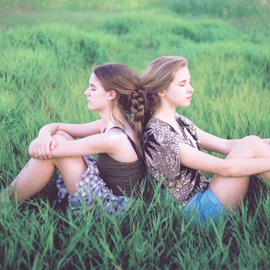 Everytime we are travelling with friends we might find a friend that is annoying and make your holiday become a terrible one. A lot of trouble might come and destroy your holiday. So what we've to do with that? Here we give you some suggestions Trippers!
1. Prevention
First of al, when you are making the travelling plans, make sure you invite friend that you know their character. Some people, eventhough they are a good friend of yours, are not a fun one when it comes to traveling. Also, pick those who have mutual interest with you. Different interest could cause a fight.
2. Ignore
But what if we are already going with this kind of friend? The opposite of love is not hating, but ignorance. you just have to ignore them when they start becoming annoying. Eventhough you are ignoring them, you don't have to unfriend them. You just make distance in between to keep the peace.
3. Patience
They still disturb you with their behavior. Hhmm, the next key is patience. If with ignorance they still dont understand, now try to talk to them. A good friend tell the truth in front of their friends not behind them. Give them an explanation that what they did is not fun and their actions could cause the holiday to be unpleasant.
4. Let them go on their own
Sometime the cause of annoyance is when you have different interest than your friends. And they push their own will. Its better to go separate ways when this is the cause.
5. Regulation
Try to make regulations within the groups about what do's and dont's during the journey. Discuss with the group, and have some punishments when one of them do the donts. Such as, pay for the next meal. This way, your friend will try to holdback themselves.
6. Future prevention
When you are home, just make sure no to put them on the invitation-list on your next traveling plan. Now if that 3 steps you've done, try to enjoy the rest of your holiday and always stay positive, Trippers!
0