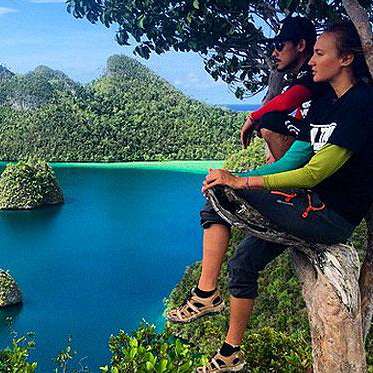 Nellie Bly (1864-1922) – around the world in 72 days
Nellie (Elizabeth Jane Cochrane) is the pioneer female journalist and also the first fastest women who around the world in 1890. She was inspired after reading Jules Veme's "Around the world in 80 days". She recounted her journey in a book she wrote, entitled "Around the World in Seventy-Two Days". She was traveling in ships, trains and rickshaws, on horseback and on mules. Made her way from England to France, Singapore to Japan, and California back to East Coast. She did all this in  72 days, 6 hours, 11 minutes and 14 seconds to be precise.
Amelia Earhart (1897-1937) – aviation pioneer and women's rights activist
She said, "Please know that I am aware of the hazards. I want to do it because I want to do it. Women must try to do things as men have tried. When they fail, their future must be a challenge to others." Amelia Earhart wouldn't let herself be stopped only because she was a women. This woman decided to be a pilot in the 1920, when  women should stay at home, care for the children and cooking. She became the first woman to fly over the Atlantic, and in 1937, with full of ambition she decided to fly around the world. But before she finished the trip, she suddenly disappeared and never found again.
Laura Dekker (1995- now) – the youngest that sail around the world on her own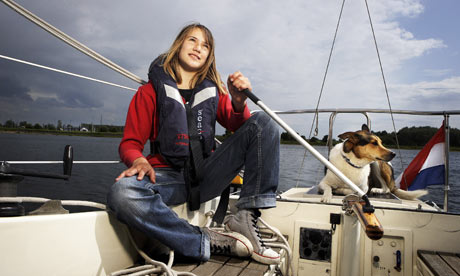 Laura was born on 1995, this courageous young sailor felt in love with her fist major solo trip and headed out on a journey from the Netherlands to England by herself. She still 13 y.o at the time. Her father hoped that being alone for over a week in hard weather would cure her strong wanderlust, and she made it. When she 14 y.o, she declared her attention to sail alone around the world. She go on this trip with her heart and soul, headed out to sea for the journey of a lifetime. At 16 y.o, after a year at sea, she completed her journey as the youngest sailor ever to sail around the world.
Annie Londonderry (1870-1947) – first woman to bicycle around the world
"I am a journalist and a new woman if that term means that I believe I can do anything that any man can do.", a famous quote from 25 y.o mother of three children who around the world on her bike in 1895. She challenge her self to bike in 15 months and earn $5.000. That journey was supposed to test woman's ability to fend for herself, in which she greatly succeeded. Once her ride was complete, The New York World, called her adventure "the most extraordinary journey ever undertaken by a woman." After her trip she moved her family to New York and worked as a journalist.
Junko Tabei (born in 1939) – first women to climb Mount Everst and the Seven Summits
In 1975, Junko became the first woman that climb Mt. Everst and the first female to climb the Seven Summits (the highest mountain on each continent). She's 73 y.o, which makes it a bit slow when she climb. She also the director of an organization working to provide mountain environments, Himalayan Adventure Trust of Japan.
Nadine Chandrawinata (born in 1984) – Putri Indonesia 2005
"Traveling was my journey to introspection, to know yourself, diversity, culture and became a life lesson," said Nadine. Not only beautiful and tough, the Puteri Indonesia 2005, is also became a tourism ambassador who raised the potential of tourism in the area. Several years ago, Nadine was became an Ambassador Ecotourism of Wakatobi for three years. In such a long time, humbly, Nadine said she only became a bridge to promote the potential tourism of Wakatobi. Nadine also has a responsibility to promote the local tourism by managing and developing the human resource potential. And now Nadine is currently becoming a tourism ambassador of Southwest Maluku.
Gertrude Bell (1868-1926) – multi talented pioneer traveler
An archaeologist, diplomat, linguist, writer, Red Cross volunteer, honorary secretary for the British Women's Anti Suffrage League and Arabist in beginning of the 20th century! She is a traveler all around the Middle East, Asia, and Europe.  An Oxford graduate who was fluent in Persian and Arabic, she met Lawrence of Arabia while working in the Arab Bureau in Cairo during World War I. She's best known for her contribution to the Conference in Cairo in 1921, where the beginnings of Iraq as a nation were forged. She played an important role in the formation of Iraq, later pioneer the school of thought that relics and antiquities should be preserved in their home nations. The National Museum of Iraq was born from her efforts. And her documents are still used as a government references today.
Tina Sjogren (born in 1959) – first woman to complete the Three Poles Challenge
Tina was born in Prague and married with a Swede in 1983. Together with her husband Tom, she set out to be a record maker as the first woman to climb Mt. Everest and reach South Pole and North Pole. With her husband, they're known as T&T. This couple also the first to broadcast live picture from the Antarctic ice cap in 2001, and in 1999 they broke the high altitude record for broadcasting at Everest.
Rosie Swale Pope (born in 1946) – running the world for cancer awareness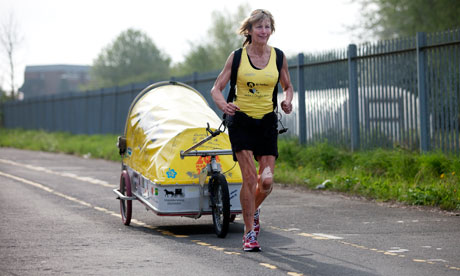 She losing her husband because a cancer, and she decided to put on her jogging shoes and run solo around the world on her 57th birthday. She run for cancer awareness and raise money for charity. Five years, 20.000 miles, 53 pairs of jogging shoes and a fractured hip later, she completed her mission in 2009. And in 2010 she set out to complete 26 Marathons in 26 days.
0